Meghan Trainor is making her own headlines this week and no we're not talking about the release of her sophomore album, Thank You. Last night, our lovely MTrain took a tumble on "The Tonight Show" after performing her newest single, "Me Too."
Don't worry, Meghan is fine and her performance was still dope! To be honest, the fall only made it that much better and the song choice couldn't have been better! (Full video below)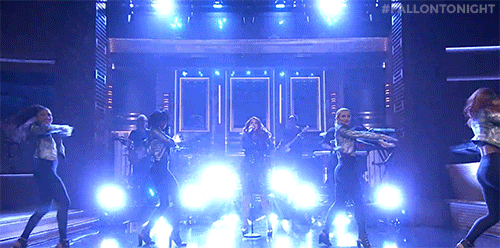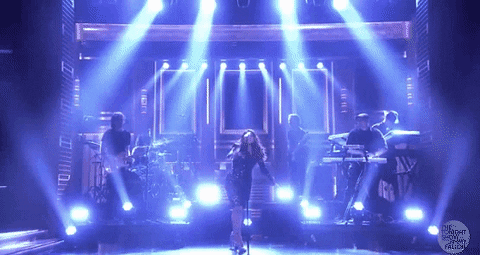 After the mishap, "The Tonight Show" host, Jimmy Fallon, joined the singer on ground level for what I can imagine was the pep-talk of the century. Aside from the fall, the "No" singer nailed every dance move in her performance and did so in heels!
[corey]
Although, tripping on live television might be embarrasing to most, Meghan laughed the situation off and tweeted about it every chance she got! "Might have fell down,"she tweeted, "but I KILLED that sh*t hahahaha #keepinitreal thank you @fallontonight."
The rest of Twitter wasn't shy about it either!
#WeStandWithMeghan https://t.co/3KAXHE8mED

— ja (@jaa4nn) May 14, 2016
Welcome to the Fall of Fame @Meghan_Trainor class of 2016! I humbly joined in 2004. It still follows me today! ??? I love it and I love you!

— Michelle Williams (@RealMichelleW) May 13, 2016
In support of our bestie @Meghan_Trainor bailing on @FallonTonight. #WeStandWithMeghan ? pic.twitter.com/qxIQIZH0YN

— Zach Sang Show (@ZachSangShow) May 13, 2016
The promotion for "Me Too" couldn't have gone better! Earlier this week, Meghan released and then un-released the music video for the single. The original video was out on Tuesday, but was taken down after the singer noticed edits to make her appear thinner.
"I saw fans posting it and was like, 'Why are fans ruining my waist? Are you kidding?' " Trainor said to USA Today. "Then I went to the video and was like, 'Oh my god.' I texted the editors like, 'I never asked you to touch my waist. I want my waist back.' "
Meghan Trainor is one of the realest in the business and wouldn't stand for the unauthorized edits! "Me Too" was taken down from her YouTube page until the unedited video was posted on Tuesday evening.
With her second studio record being released today, some wondered if the Photoshop-gate and "Fall of Fame" were PR stunts to get the Grammy-winner some extra media coverage, but that wasn't the case. According to a publicist for the star, Meghan is just being her "honest, real, and authentic" self!
Click here to purchase Meghan Trainor's new album Thank You!
Note: Populove is currently undergoing site maintenance following a hiatus. Some post images and comments from previous months may not appear as we work on the issue.